Facility & Service
Concierge Service
FLOWERS
Flower bouquet for a surprise or a proposal. The service contains bed decorations and flower arrangements with bouquets and petals.
CAKE
A cake for a birthday or as a gratitude gesture for your loved ones. Fresh cream cake with fruits size 4 (12cm). Message plates can be arranged at dinner (free of charge). Please make reservations 5 days in advance.
BALLOONS
Balloons for a surprise or a proposal. Prices vary depending on the quantity, type and size of the balloons. Please contact the concierge for the details.
PROPOSAL
People call Kouri Island "Koishima" which means "Love island" in Japanese. Please contact the concierge for the details and we will be happy to assist you with your proposal.
STAR PHOTO
Photo under the starry sky.
A commemorative photo with the starry sky of Kouri Island is a great way to save precious memories of your trip. Price for one 1 group (up to 3 people) – 15000 yen. 4 and more people will require extra charge. Reservation can be made for only one group at a time
* deadline for reservations is 7:00 pm the day of shooting.
eBIKE RENTAL
E-bikes run smoothly on slopes with high power. Maximum speed is 20km/h. 1 hour – 3000 yen.
BICYCLE RENTAL
High power assist bicycles can easily go up hills. 1 hour – 1,500 yen.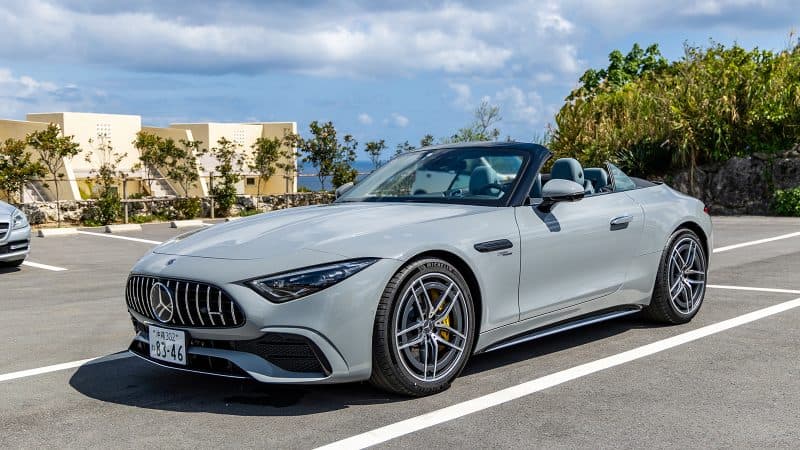 Mercedes-Benz AMG SL43 CAR RENTAL
Drive around Kouri Island or on the bridge in our mini convertible car and enjoy the nature that Okinawa has to offer. 2 hour – 13,000 yen〜.
CRUISING
Enjoy cruising the sea near Kouri Island on a small charter boat.
Price: 75 minutes ride for 6000 yen per person; on-site payment only. The maximum amount of people on the boat is 4.
ACTIVITY TOUR
You can choose your favorite combination from river trekking / hiking / sightseeing (Cape Hedo, Daisekirinzan, etc.). One-day tour – 22000 yen per person. Half day tour – 11000 yen per person. The price includes hotel pick-up, lunch, drinks, snacks, activity supplies, all photo & video data. * Lunch is not included in the half-day tour.
【Partnership: Active Okinawa】
Reservations must be made no later than the day before 24:00.
Pool Outdoor infinity pool available period: April 1st to October 31st.
Opening hours 8:00~21:00.
Pool size:17.4m x 7m
Pool basin size:12.8m x 10.6m
Landscape
Kouri Island view from Kouri Bridge
Kouri beach
Kouri Ohashi bridge and Milky Way.
Overlooking Kouri Ohashi bridge from the top of the island hill.